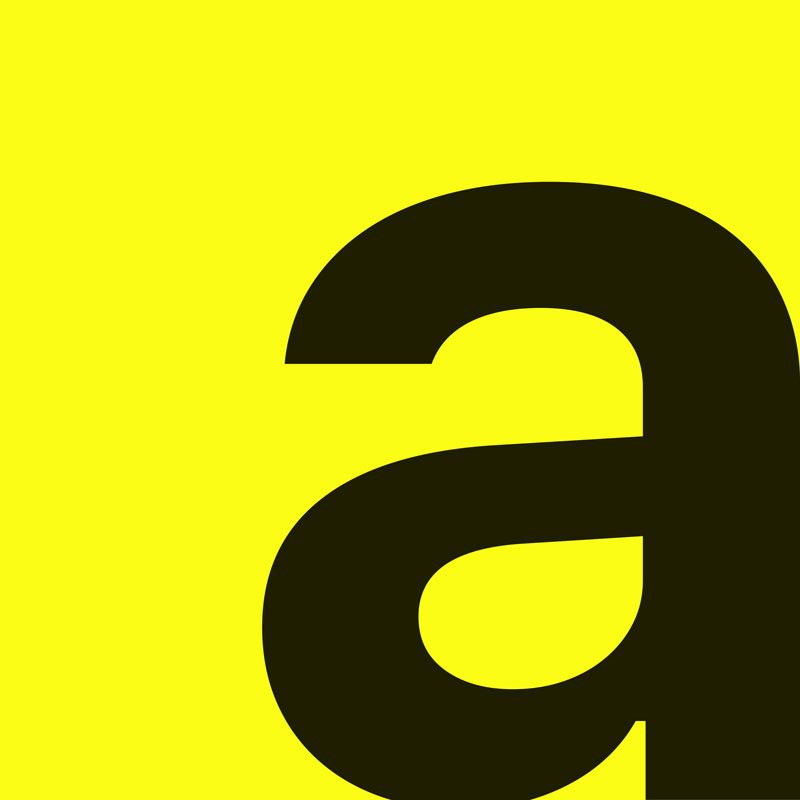 Audiomatic
an @AndrewMayne project
---
Coming soon
Audiomatic is a platform for writers and storytellers that makes it easy to turn stories, scripts and articles into audiobooks and podcasts using sophisticated speech synthesis.
Intelligent text conversion allows for separate voices for different characters, sound effects and background audio – creating incredible sounding productions in seconds.
Listen to an example of Audiomatic
---
Automatically convert stories into scripts
Audiomatic converts novels, stories and articles into a script format and uses natural language processing to recognize characters and assign voices.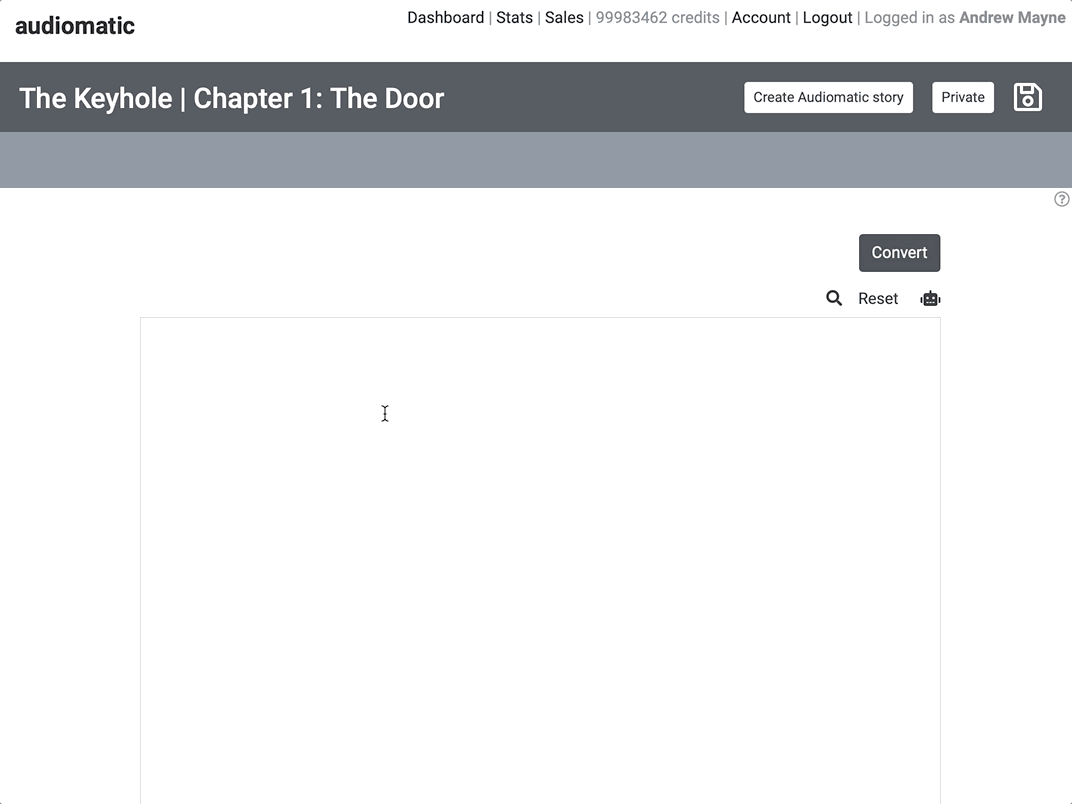 Create a full-cast audio drama in seconds
Audiomatic has over two-dozen advanced computer-generated voices to choose from.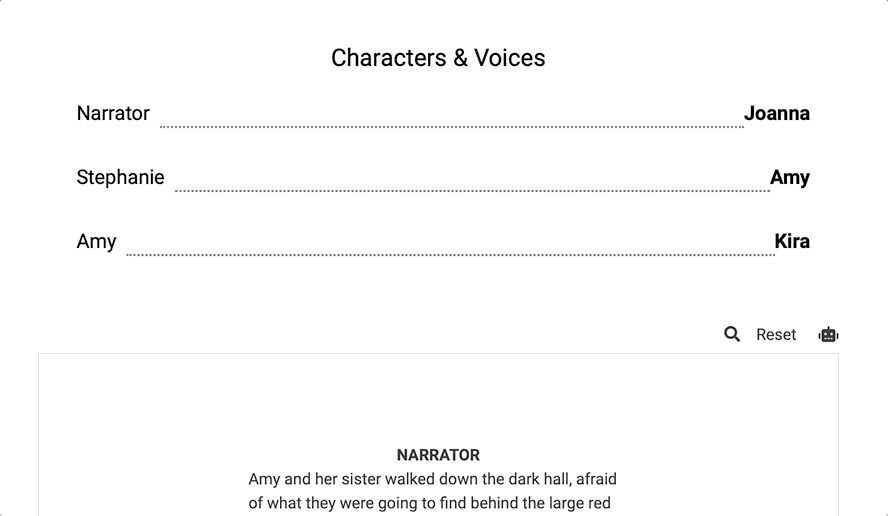 Add sound effects and music
With Audiomatic you can add sound effects and background music from a library of thousands of clips. You can import your own sound files and even use Audiomatic to enhance human narration and podcasts.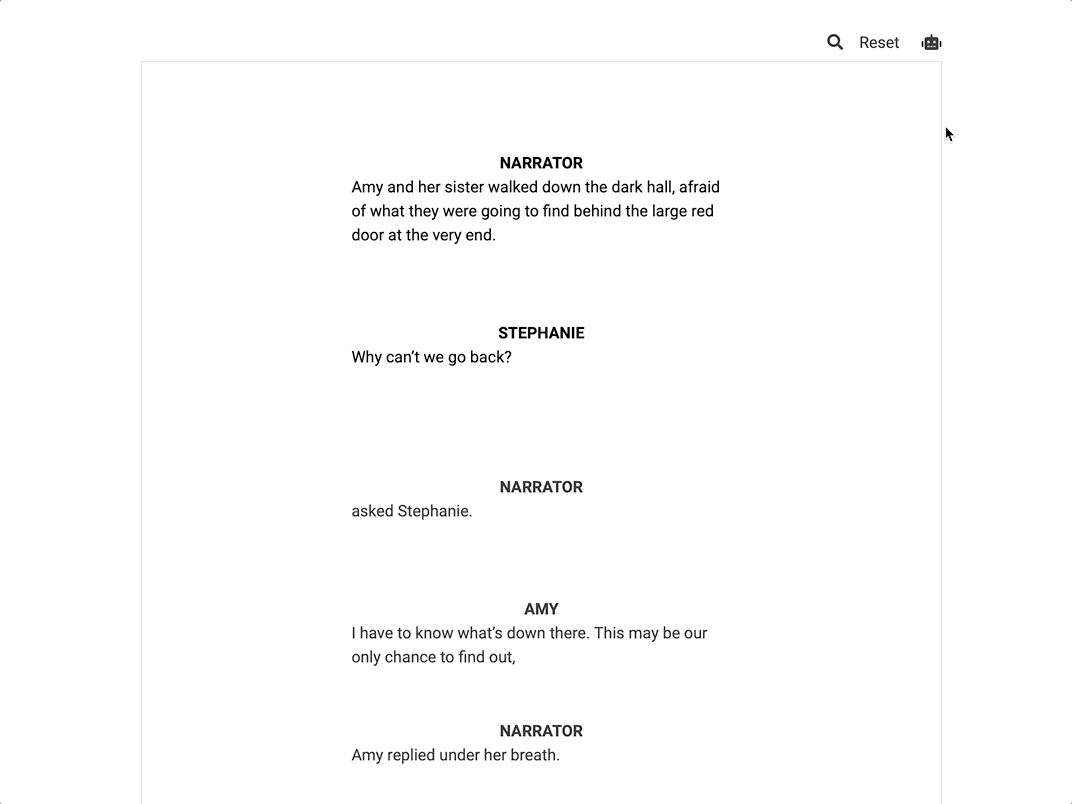 Turn text into podcasts, audiobooks and even YouTube videos
Audiomatic makes it easy to convert text into audio and video enabling you to make your content available on virtually any platform.